Growth Hacking Lead Generation Campaign
How it Works? - Identify Leads
Create multiple searches and filters using LinkedIn Sales Navigator's powerful filters

Multiple options to create focused, targeted lists

In theory, there is no limit to how many profiles we extract

Remember, we can only automate connection requests and message max 70 leads per day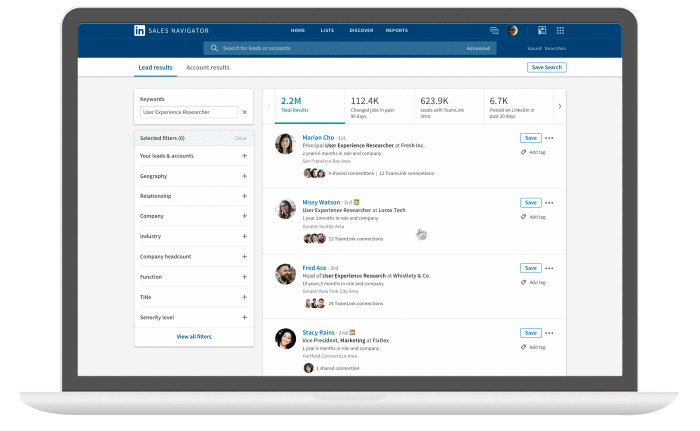 How it Works? - Auto Connect & Follow-Up
Once we have your lists of prospects and leads

We automate conversion of Sales Navigator Profiles to a normal LinkedIn Profile URL

Once we have the LinkedIn Profile URL we then setup scripts to automate connection request & first follow up

The follow up message is limited to 300 characters Conversion Rates
Below are some conversion rates by target groups from previous campaigns we've run

The data speaks for itself in terms of success rates

The quality of identified leads is a major factor

Connection Rate = Number of new Connections / Number of Invitations sent

Response Rate = Number of Responses / Number of new Connections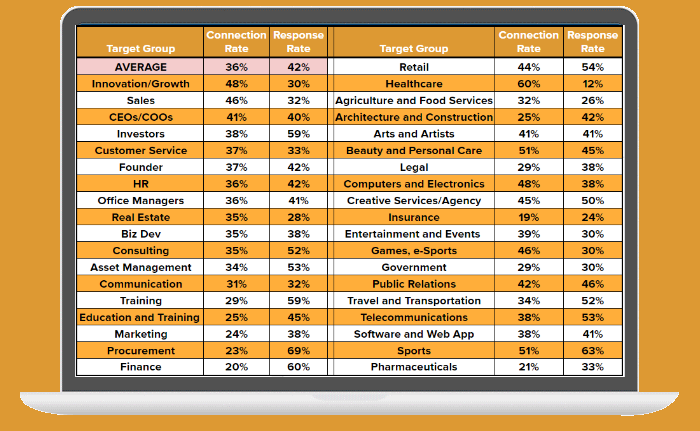 Costs
Campaigns means the types of leads we will target, based on your objectives

Almost any target group and audience can be created

Each LinkedIn account cannot do more than 70 connections a day

Each user is ONE Sales Navigator / LinkedIn account, hence to do more than 70 connections per day we need more than one account access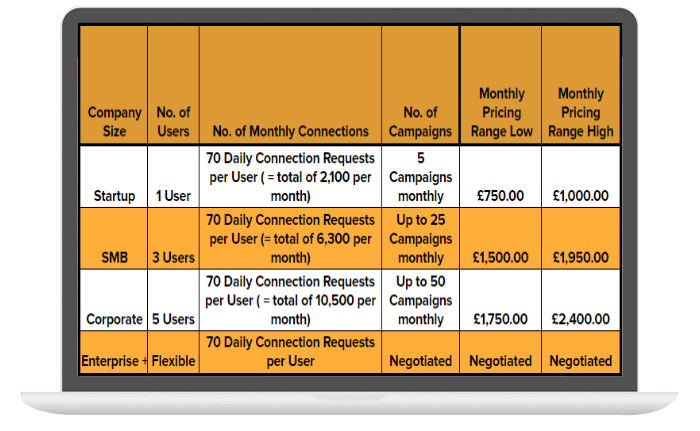 Use Cases
Agency Services
Find Account Director and Account Manager leads who work at SEO Agencies in the UK and auto connect / auto message them about our client's supplementary Sponsored Content, Link Building and SEO services. 
Read more about automated lead generation.
Healthcare
Find Medical Practitioners and Doctors who own and/or run their own clinic in the UK and who are responsible for acquiring new patients for our client which is a Health Portal and auto message introducing our clients service to pull them into a registration funnel.
Public Relations
Find Gaming companies PR managers and/or their PR agencies contacts to introduce our client, a Gaming YoutTuber and Influencer and to start a discussion about possible collaboration after auto connecting them.