We love data. We adore analytics insights. We heart return on marketing investment. We are here to help you understand your visitors to your own media. And help you spend your budget more effectively on bought media. And gain analytics insights on your brand engagement on earned media.
The idea being that we can optimise decisions. Help you predict what will happen next. Forecast and spot trends and understand why things happen as they do. The ultimate aim being to provide you with a degree of intelligence that improves your competitive advantage which in turn drives growth.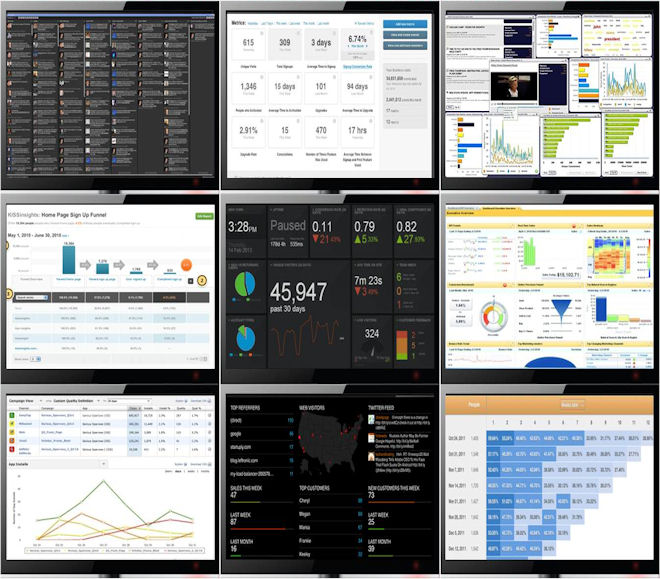 We will ensure that you receive meaningful data. We will work with you to define which metrics are your most important and your key performance indicators. With so many channels for the consumer to interact with there are potentially hundreds of metrics to track. We will help you identify which metrics are the most valuable for you. And also with the view that "micro-optimisation" i.e. working to optimise all metrics will improve conversion overall. We have worked with almost all analytics suites from Omniture Site Catalyst, Webtrends, Coremetrics, Google Analytics and more. We have worked with Tableau, Geckoboard and many other visualisation tools.
We also utilise other tools that are not so well known but provide powerful information like KissMetrics and Mix Panel. Additionally we integrate insights from free tools like Social Mention, Alexa and freemium tools like Social Bakers. analytics data and metrics sources
We can show you every point on your customer's journey, identify the right metrics to watch and help you ascertain what it all means. The beauty of digital is that every stage and interaction can be measured. If it can be measured, then it can be understood and optimised. customer-journey-growth-hacking
We can prepare and produce regular management reports analytics insights, and build your consumers profiles so that you can truly understand them and get inside their heads. Basically marrying the behavioral data with the demographic data. Another major component of Growth Hacking and Conversion Rate Optimisation is A/B Testing.
Testing & Tagging Analytics Insights
At Growth Hakka we have devised hundreds of experiments for clients and subsequently multiple to tests to optimise everything from copy, information architecture, colours, and creative and everything in between. We also like real time data and so we like to set up real time digital dashboards that display real time data on all your key touchpoints. These are especially valuable in high volume sites and touchpoints where real time information can be very valuable.
And finally we can also devise and define your tagging strategy. Yes, we said tagging! It can sometimes not be the most favourite topic in organisations, but the tagging of pages, assets, ads and actions are the foundation for performance reporting and growth hacking across bought, owned and earned digital media. With performance reporting we can generate insights, and from insights we can optimize your marketing to make it more efficient and/or effective.