At Growth Hakka mobile marketing is our "special forces" growth hacking tactic. Its low cost, far reach and high conversion. As with any marketing tactic there are many types of mobile marketing initiatives.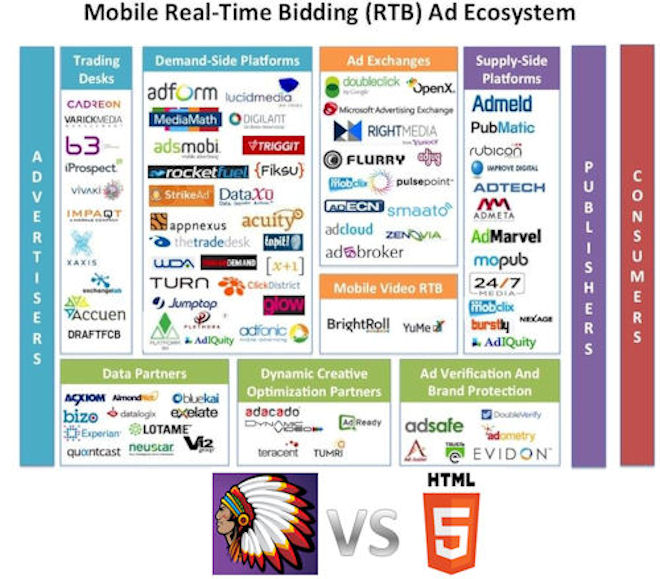 1 Mobile Media Display Advertising & Marketing – The chart above shows just a small sample of paid mobile ad networks and mobile advertising options.
2 In-App-based marketing
3 In-game mobile marketing
4 Location-based services
5 Push notifications
6 SMS marketing
7 QR codes
8 Proximity Marketing – Bluetooth
9 Proximity Marketing – Infrared
10 Proximity systems
11 MMS Types of mobile advertising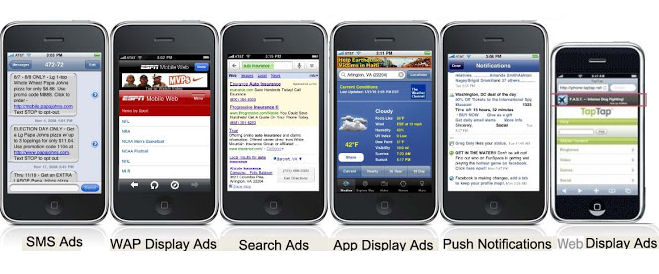 We are also big advocates of using "apps as marketing" or "brand butlers". If a mobile app is created well and provides a service, then the app can be a very powerful marketing and retention mechanism.
We have offshore capabilities to create your mobile app on any platform but especially Android and
iOS. Service centric approach towards consumer market and multiple mobile platform wars pose challenges multi-fold to application development and we can work with you to navigate the multiple options available to you. mobile platform wars We recommend a customer focused approach when creating your app.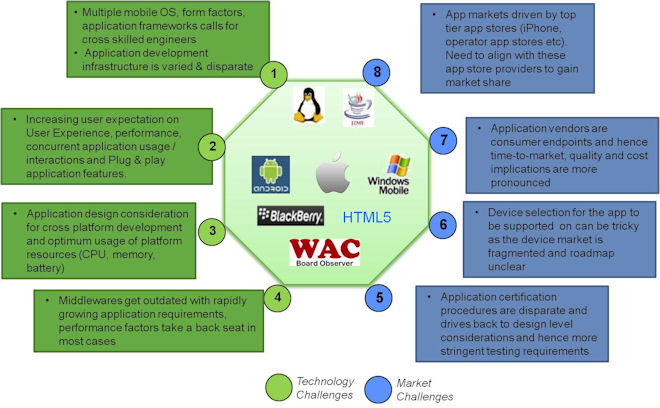 That is, only create an app based on demographic and behavioral data in order that you create apps for your most valuable customers. iOS customers for example are very different to Android users and so forth. android-vs-blackberry-vs-ios-vs-windows-phone-small.
We have an experienced team of Web developers and designers based here in the UK and also offshore. We prefer to work with WordPress and Magento CMS and infrastructure. We can also work with other PHP based platforms such as Drupal and Joomla. We can install templates, plugins and extensions for all the platforms and also create custom code for you.