Best Lead Generation Software Tools to Automate Marketing Campaigns
Zopto is one of the Best Lead Generation Software Tools and most popular portals for outbound LinkedIn lead creation and a solution that we at GrowthHakka love.
On autopilot, Zopto uses LinkedIn Premium and Sales Navigator to bring in a qualified audience.
Given the ever-increasing demand for marketing and advertising ROI, it's no surprise that marketers are constantly searching for the best lead generation software tools available. This article serves as an introduction to the many different marketing campaigns that lead generation tools can support. It covers the key questions you should ask before choosing your marketing program, as well as the top lead generation software tools that can help you accomplish each phase of your marketing strategy.
What is Lead Generation?
Lead generation is the process of acquiring new customers through third-party channels. Typically, it takes place before a purchase takes place between the buyer and the business, though some marketing programs are designed to increase sales before an order is even received. Lead generation programs can be as simple as sending email campaigns or as complex as a fully integrated CRM system. Typically, the goal of lead generation is to acquire new leads, though it can also be used to increase your current customer base. Lead generation usually falls under one of two categories: – Leads that are related to an existing customer: A business that has been in contact with a customer might send them a follow-up email to see if they need any assistance. Although the email may be unrelated to the original purchase, it can still be considered lead generation. – New customers who have yet to become clients: Customers are often interested in learning more about your company and what you offer. When you receive emails from customers that may be interested in becoming clients, these are considered lead generation.
Why is Lead Generation Important?
A successful marketing program is one that brings in new customers — and fast. It is a crucial part of a business's strategy. Without a steady stream of new leads coming in, revenue will likely drop and your business could potentially close its doors. The best way to accomplish this is with lead generation. In today's marketplace, the competition is intense. Successful marketing requires a lot of work and dedication. It can be frustrating when you find yourself in the middle of a streak of bad luck and you're not seeing the results you want. A common reason why businesses struggle is poor lead generation.
Best Lead Generation Software Tools
There are many different kinds of Best Lead Generation Software Tools that can be used. It's important to understand how each kind works in order to achieve the best results. Understanding the differences between the tools will help you choose which one is best for your business. Email Campaigns Email is still one of the most popular marketing tools in use today. It has proven to be an extremely effective way to communicate with customers. Some marketing automation tools allow for email campaigns, while others integrate with email marketing tools like Mailchimp, Drip, or Campaigner. SEO/SEM Generating traffic to your website through search engine optimization (SEO) and paid search ( SEM ) is a proven way to grow your business. A business's website is their virtual storefront, and it is through SEO that a business is found in search engine results. Social Media Campaigns Social media campaigns are meant to help build brand recognition and increase your business's social presence. When you post statuses, photos, or videos on social media platforms, you are representing your brand.
Phase 1: Pre-Qualification
Before you even start considering automation, it's important to assess your current lead generation efforts. Are you currently using any of the different lead generation techniques above? If so, what are your results like? Once you've identified your current methods, it's time to identify what you would like to see from your lead generation efforts. One of the most important steps in lead generation is pre-qualification. This is the process of verifying that a potential customer does, indeed, qualify as a qualified lead.
Phase 2: Qualification
Once a potential customer has reached the point of pre-qualification, they become a qualified lead. This is when you start the process of qualifying your leads – making sure each one is qualified for your sales process. Qualification is an ongoing process, so you may want to set up automated rules in your lead generation software. Additionally, you may want to create a qualification report that you can use to analyze each lead's information and identify any areas of concern.
Phase 3: Automation
Once your leads have been pre-qualified, qualified, and are ready to be worked through a sales process, they become automation candidates. You can now start automating your generation process. This could mean sending emails at scheduled times, automated LinkedIn messages and actions , creating lists of leads, or running Facebook Ads.
Diving deeper into Automation with Best Lead Generation Software Tools
If you're in online marketing, online lead generation might be overwhelming.
However, automation solutions remove all of the guesswork from the process, leaving you to focus on customer connections. Every month, dozens, if not hundreds, of warm leads arrive at the same time.
Businesses that use automated lead generation software have a much higher chance of surviving lockout limitations and even growing as their competitors close their doors.
Another excellent technique to automate conversation is through chatbots. Customer-to-business interactions are made easier using chatbots. Chatbots help businesses generate more leads, boost client engagement, and increase revenue.
Email marketing is also an effective option for generating leads. Your email marketing campaign will be more effective if you automate it.
Incoming technologies like Intercom or Botfuse can assist qualify inbound leads while you sleep, as these intelligent chatbots can almost self-nurture inbound leads.
White-labeling is an option for some services. bant.io is an all-in-one lead generation and sales acceleration tool that uses data-driven trials to automate customer acquisition.
What are the benefits of Zopto?
Attract hundreds of leads on autopilot. Get more time to focus on your business by harnessing the power of the top social selling tool. Zopto is one of the Best Lead Generation Software Tools.
#1 Cloud-Based Software
With a dedicated IP address, you can access your account through any device, anytime.
Secure Prospecting
Our algorithm mimics human behavior, allowing you to run your outreach efforts with ease.
Dedicated Support
Work with a dedicated Customer Success Manager to get set up for success.
Powerful LinkedIn Automation features made simple.
Find Prospects
Increase success by building an advanced list of prospects on LinkedIn.
Automated Messaging
Program the whole cycle without any limitations using automated messaging and templates.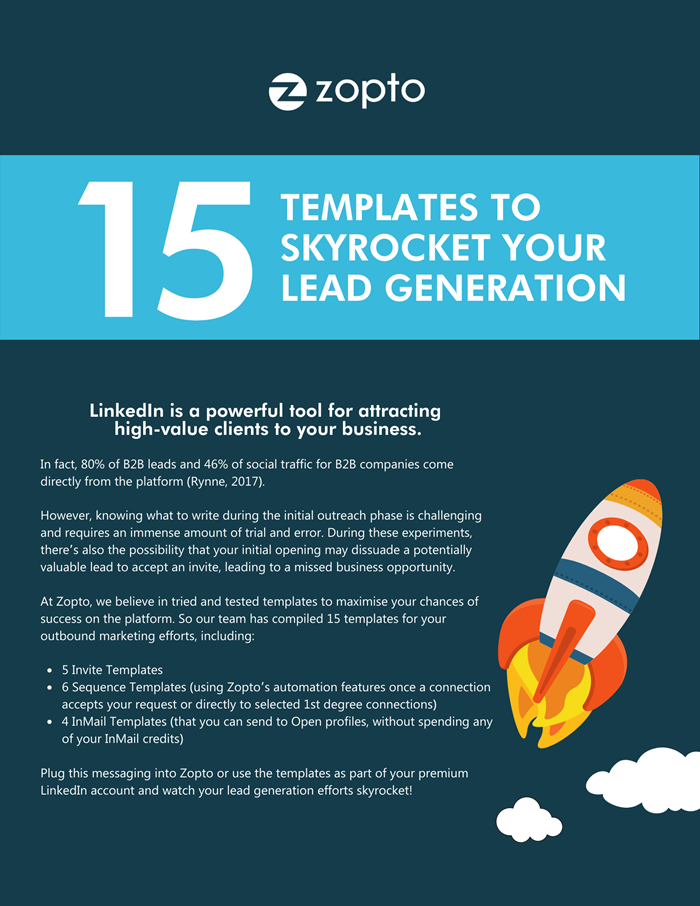 Image Campaigns
Increase ROI by personalizing your outreach with dynamic, custom images.
Dedicated Support
Your dedicated Customer Success Manager will help you achieve your goals.
Advanced Filtering
Filter based on hundreds of criteria or import your sales lists.
Data Cleansing
Zopto uses AI to cleanse your prospect lists, ensuring they're ready to go.
Seamless Integrations with the Best Lead Generation Software Tools
Set up thousands of integrations through Zapier and webhooks, syncing leads.
Some key Zopto modules and features!
Harness the power of our social selling tool by learning about its modules and features.
Profile views
Using the Profile view feature, you can automatically visit thousands of
LinkedIn profiles each month, making them aware of your visit to their profile.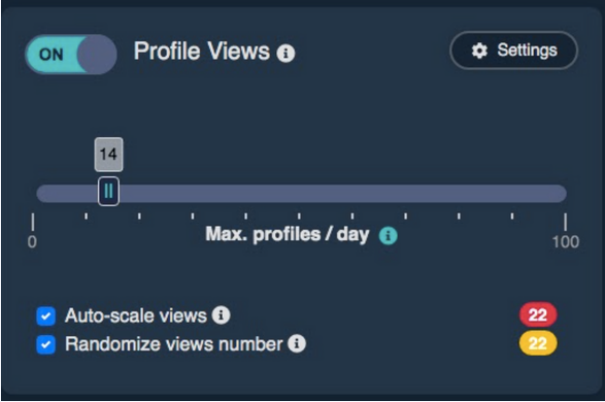 Twitter engagement
Our tool can automatically search for the Twitter account of all the profiles that you process, and favourite their last tweet. This is a very subtle yet powerful method to get their attention.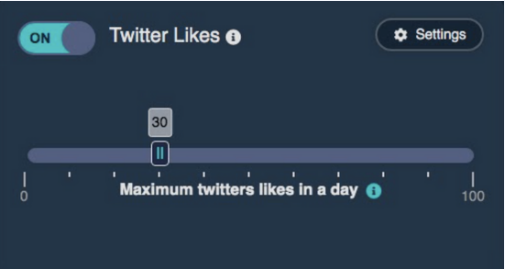 Profile invites
You can target your ideal prospects on LinkedIn by sending thousands of
personalized invitations to connect per month, all on auto pilot.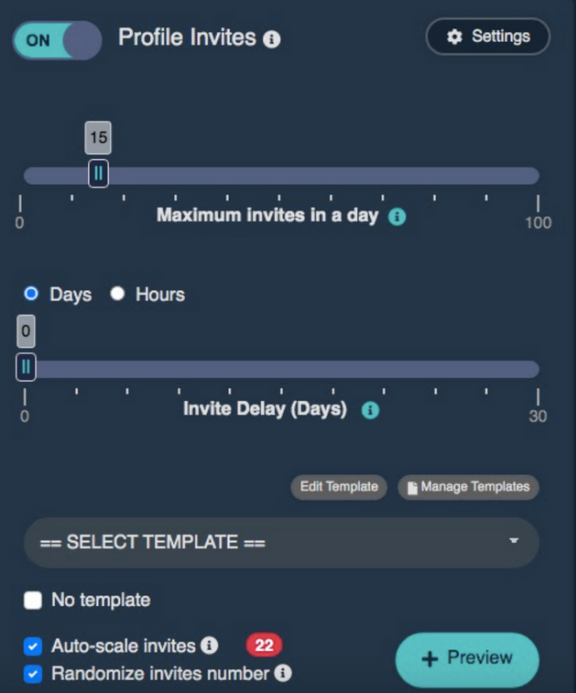 Profile follows
Using the profile follow feature, you can automatically follow thousands of
LinkedIn profiles every month and instantly get their attention.
Email invites
Send hundreds of invites per day, with personalized messages, using enriched emails. Now you have the ability to bypass LinkedIn's invite limits.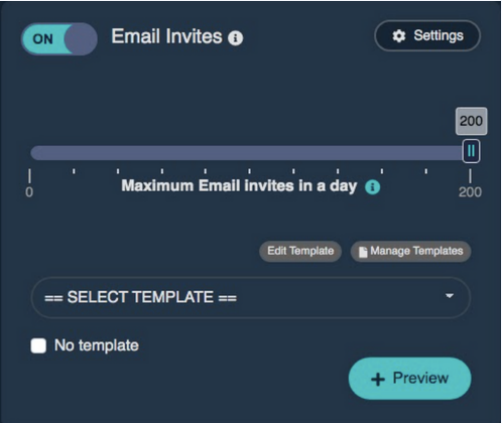 Like posts
This feature allows you to automatically like the most recent post of your
profiles.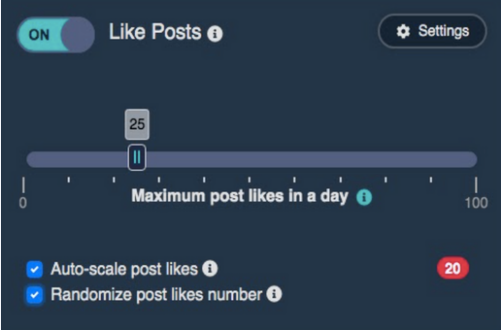 Endorsements
This feature allows you to automatically endorse your first-degree profiles for their top three skills.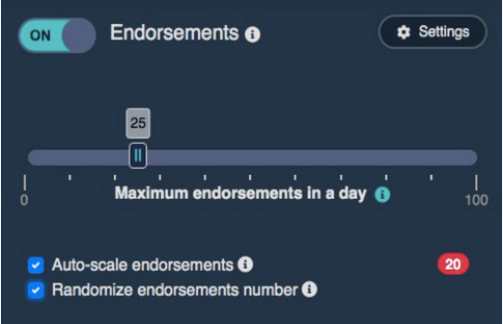 Free InMails
This feature allows you to automatically send thousands of InMails per month to LinkedIn premium members with an open profile, even if they are outside of your network.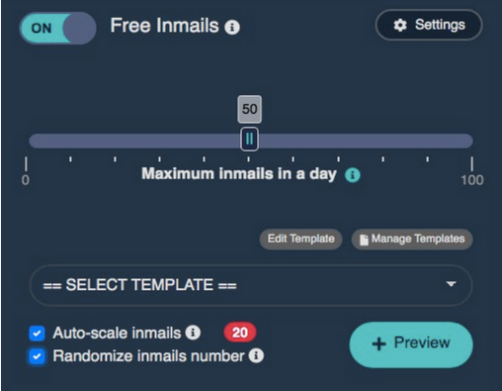 Sequences
This powerful feature can drive conversations at scale with all your recently added connections, by sending them a sequence of personalized messages. The sequence module will also detect all responses so they do not receive additional follow-ups once the conversation starts.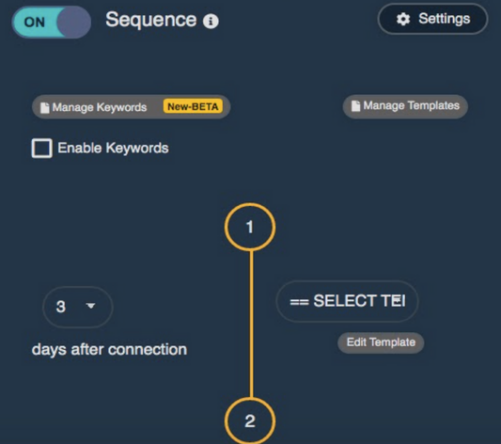 Alternatives to Zopto
There are many alternatives to Zopto like AmpleMarket, Dux-Soup, Zymplify, Clearbit and many others. These are also Best Lead Generation Software Tools. All have different features and price points. Why marketing and sales teams are making the switch from other platforms to Zopto?
GDPR Compliant CRM Integration
You can be fully compliant with the current GDPR requirements while still reaching out to a large number of individuals with Zopto. Zapier can synchronise your connections and keep your contact information up to date by integrating your favourite CRM system.
Multi-campaign automation
Zopto gives you access to a bank of templates culled from over 12,000 campaigns and hundreds of thousands of sent messages, allowing you to conduct up to five automated campaigns at once. While running your campaigns on autopilot, you'll never run out of leads.
Recruiter & Sales Navigator on LinkedIn
Zopto is fully connected with LinkedIn's own technologies, allowing you to completely automate your LinkedIn outreach without relying on any one device or internet connection. With more features than Dux-Soup and access to LinkedIn Sales Navigator and Recruiter, Zopto enables you to create higher-quality leads at a reduced cost.
Better data for business
You'll get vital performance insights and up-to-date stats on your LinkedIn prospecting campaign with Zopto, allowing you to make real-time modifications and enhancements. Improve your understanding of everything from connection volumes to response rates. Do you want to take that information with you? It can be readily exported to CSV.
Automated Lead Generation with Best Lead Generation Software Tools the way forward or not?
The practise of building systems and processes that allow you to produce leads without having to source them all manually is known as automated lead generation.
Your automated lead generating method will ensure that you have a steady stream of qualified leads, and you won't feel like you're constantly pushing a boulder up a hill.
This is the holy grail for many firms. It's why businesses spend millions of dollars on sales and marketing. To begin automating your lead creation, you don't need to have raised a $20 million Series A round. It can be done by any company with a few basic tools.
The Advantages of Automating Your Lead Generation System Automation boosts efficiency.
You didn't recruit your sales and marketing team to do the same thing every day.
You engaged them to assist you create more leads for your company and achieve your growth goals.
You may maintain your pipeline full without having to resort to repetitive labour by automating aspects of your sales and marketing process.
Your staff may focus on high-impact tasks like closing business and developing new tactics to help you expand even faster.
How to Use LinkedIn Automation to Scale Your Business Quickly
"Work smarter, not harder," as the saying goes. The best way to expand and scale your business is through automation.
The good news is that lead creation can be automated in a variety of ways. Which option is best for you?
1. Improve Your LinkedIn Profile 
If your profile is boring, no matter what lead creation approach you utilise will work. Your company's LinkedIn profile serves as the virtual face of your brand. Make your profile a lead magnet before you do anything else.
There are numerous systems available to help you optimise your profile. To begin, double-check that it's full, that your photographs and logos are of good quality, and that your contact information is easily accessible. Beyond that, greater approach optimization is worthwhile.
2. Improve SEO by conducting keyword research.
You may develop content that ranks highly in search results by using SEO and keyword research. Your LinkedIn profile, any articles you create, and any social interaction activity are all included. When a potential lead searches for someone who does what you do, they'll find you, not your competitor, thanks to effective SEO.
Effective SEO necessitates the completion of numerous tiresome chores. The majority of such jobs, fortunately, can be automated. You can now acquire software that:
Examines SERPs for popular and relevant keywords.
Determine keyword competitiveness and suggest keywords for a certain campaign.
Make new keyword integration suggestions.
It's time to develop your campaign after you've automated your SEO research.
3. Automate LinkedIn Outreach Messaging
In a lead-generation strategy, sending messages directly is a useful method. However, LinkedIn has a spam policy. If the platform suspects you of spamming other businesses or breaking its terms of service, you may be suspended.
Thinking is the greatest method to avoid spamming. Instead of concentrating on what you want from a communication, consider what the recipient will get from it. To do so effectively, you must first compose captivating messages, then customise them.
Many of the technologies described before can help you streamline the initial task. Choose templates and generative tools that will assist you in swiftly creating captivating copy and design. Consider converting previously prepared branding content into a message automatically.
4. Who Is Your Dream Client, According to Automated Market Research?
On any platform, market research is essential for lead creation. It's how you create possible lead profiles.
Market research on LinkedIn entails creating a list of possible companies to target. Then scrape CRM data to find the perfect individual to interact with at a company.
Many tasks in the research phase can be automated. According to Forbes, "clever individuals" employ LinkedIn automation tools for B2B recruiting in 2021. Tools like hunter.io and Expendi automate operations like lead identification, contact information retrieval, and scraping important CRM data.
5. Automate Content Creation to Save Time
You create the content when you've developed a content strategy. It's impossible to avoid making media. Several content development processes, however, can be automated, including:
Copy production (natural language generation)
Create (templates, automatic resizing)
Editing
Checking for readability
optimization for search engines
Some applications take things a step farther.
For example, the A.I. Surfer provides real-time content modifications that promote best practises. Other well-known apps fill in meta tags, URLs, and image descriptions for you. Some can scan for broken links and notify you.
You can obtain the volume you need without sacrificing quality with automated content generation.
What is the definition of lead lifecycle management?
The lead lifecycle refers to the complete process of evaluating, segmenting, qualifying, and delivering leads to your sales team. From the minute a prospect engages with your website until they become a sales qualified opportunity, the process begins. The lead lifecycle encompasses both marketing and sales, and it frequently relies on predetermined scoring criteria to identify where a lead belongs. The Best Lead Generation Software Tools will work with your lifecycle stages.
Marketers use a variety of strategies to ensure leads progress correctly through the lifecycle. Lead list uploads, lead enrichment, lead segmentation, and lead routing are among them.
The lead lifespan isn't one-size-fits-all, which is one of the most crucial things to remember. After all, different companies have distinct go-to-market strategies and can market their products in various ways.
The following are some of the most frequent lead lifecycle stages:
Anonymous – A stage for "unknown quantity," or prospective leads who haven't engaged with your material and haven't been properly recognised.
Known – "Known" prospects have been recognised as having visited your site via organic search but have not engaged with your content.
Lead – To be branded as a "Lead," the prospect must have engaged with you in a way that requires follow-up, usually in the form of a request for information.
Marketing Qualified Lead (MQL) – After your lead has interacted with various offerings, it can be transformed into a MQL, which has been deemed warm enough for sales follow-up.
Sales Qualified Lead (SQL) – An SQL is a lead that has been qualified by your sales development team.
SQL (Sales Qualified Lead) – An SQL indicates that a lead has passed muster with an account executive who agrees that pursuing a sales deal is worthwhile. Our lead has now evolved into a full-fledged sales opportunity.
Use content and automation to push people through the various lifecycle stages.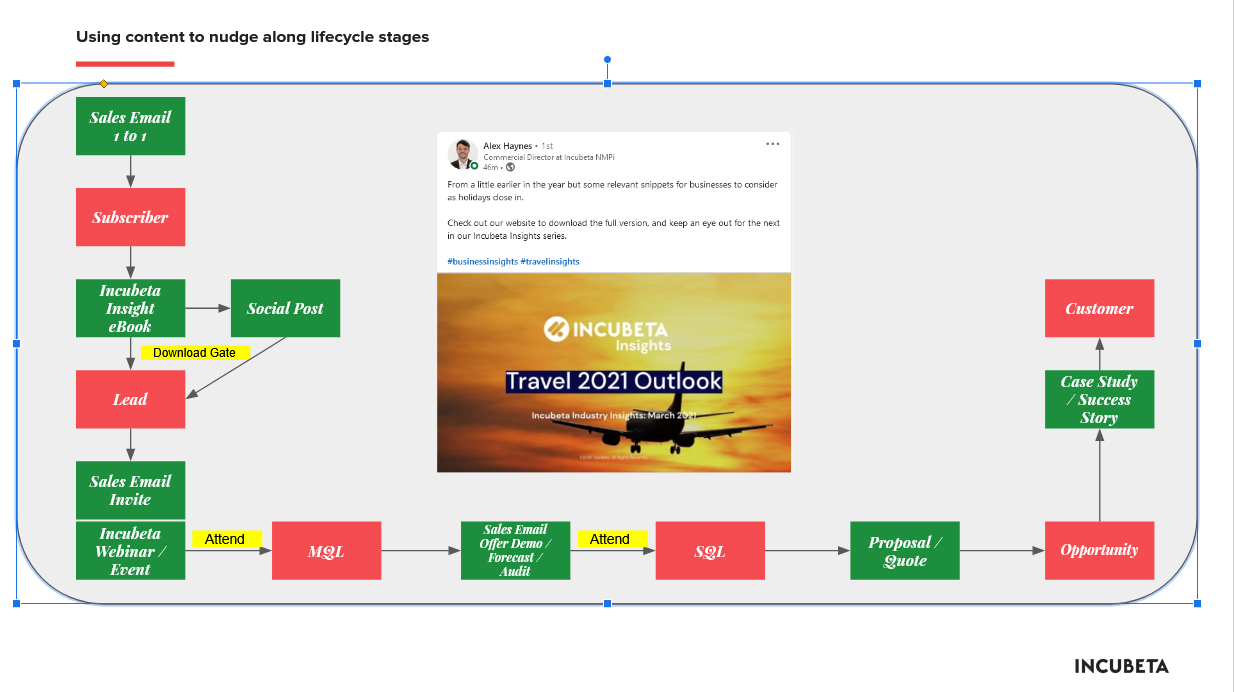 Have a look out more Lead Generation services.