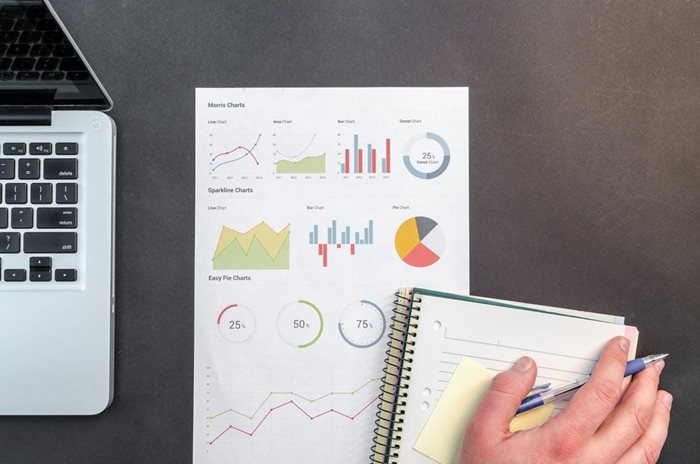 You may have heard that a picture is worth a thousand words, which is why images play an important role in online marketing. However, when it comes to visual content for brand recognition, videos take the lead. Over the past few years, videos have emerged as a powerful tool that can create instant brand awareness for your business regardless of the niche or industry.
However, considering the level of skill, time, and amount of money that goes into production, creating an animated video is not a small task. So, if you want to build a brand image that will resonate for years to come, get in touch with a reputable digital branding agency that will help you create powerful videos to help you set apart and gain recognition.
Scroll down to take a look at why animated videos are important and how they can help you build your brand.
1. Animated Videos are Short Bursts of Information
One of the biggest reasons why animated videos are considered as a top tier marketing practice is that they are extremely captivating and fulfill the primary objective of being able to reach out to maximum people. Not only that – but animated videos can be extremely informative. You can fit more information about your product or service in a short one-minute video than many people could read and comprehend in sixty seconds.
The internet is slowly transitioning from text and images to videos and viewers prefer watching videos instead of reading long blocks of text. It is important to understand viewer requirements and internet trends to build your brand. In the fast-paced lifestyle of today, when no one has the time to read long text, animated videos have emerged as a powerful tool to attract traffic. These videos act as short bursts of information and at the same time make sure that your audience remembers you for a long time.
2. Try Information Marketing through Animated Videos 
Animated videos are a great option for businesses targeting brand awareness through information marketing. Information marketing entails giving free knowledge to create brand awareness, which will eventually translate into sales. Your audience will come to you because you provide free and valuable knowledge to them – that too in a fun and captivating manner. Most businesses start with creating a couple of How-to videos. These videos create brand awareness and help businesses emerge as experts and a credible source of knowledge in their respective fields.
Moreover, such videos directly impact the sales charts of your business. Some people will watch the video and realize that they need your services to accomplish the task. On the other hand, using the knowledge you provide, some people will be able to perform the task on their own, but they will still remember your name.
This helps with brand imaging and when they need expert help for a similar task, they'll know who to call! The reason why information marketing works like a charm for creating brand recognition is that most people don't see these videos as commercials or marketing tools. They watch informational videos because they want to. Plus, the videos help them in one way or another, associating your brand's name with a positive experience.
However, in order to achieve the desired results from information marketing, it is essential to make quality videos that are fun to watch and easy to comprehend. There are many 3D and 2D animation studios in London that can help you in this regard.
3. Benefit from Animated Explainer Videos
Explainer videos help you get your message to the public. While any business can benefit from animated explainer videos, this form of visual content works extremely well for businesses launching new products or services in the market. Explainer videos are generally short – no longer than three minutes. However, they identify the problem and offer the perfect solution for the viewer through your product or service.
Keep in mind that an explainer video is not the same as a product description video. While product description merely highlights the features of your products or services, an explainer video explains why your audience needs whatever you are offering. Animated explainer videos act as an excellent branding tool as they make people see your brand as a solution to their problems.
4. Use the Same Theme and Style to Promote Brand Recognition
It is a good practice to create a series of short videos. Whether your videos describe your products and services or explain why the customers need them, a series works more effectively than a single video. This is mainly because a series of videos will keep your audience coming back to you. Moreover, if you maintain a consistent style throughout the series, your audience will relate it to your brand, which will help with brand recognition.
Animated videos give you the liberty to choose a look and style of your choice and maintain it throughout your visual content. Maintaining a consistent style of writing can be hard, but with animated videos, you'll have nothing to worry about. 2D or 3D animation studios in London or any other place can assist you in creating a series of animated videos that promote your brand to create brand recognition.
Short animated videos are an excellent way of capturing the attention of your audience and making sure that they remember your brand for a long time. This will build brand recognition, which will eventually translate into higher sales and revenue for your business. The best part is that animated videos are effective for brand recognition for all types of businesses. So, whether you are a CEO of a multinational business or run a local grocery store, you can benefit from animated videos and create a name for yourself in the market. All you have to do is create videos that meet the needs and requirements of your targeted audience and keep them captivated.
So, what are you waiting for? Contact a digital branding agency today to bring your animated video project to life and build a unique brand for your business! 




This content was originally published on Source link, we are just re-sharing it.

All Growth Hacking Articles