The marketing technology landscape is immensely complex and its ever changing and evolving with new platforms emerging everyday. Should your Marketing Technology Platform Selection strategy go with an Open Source or Enterprise solution? Do you need an e-commerce platform, content management, social media management, analytics, e-CRM, adserving, monitoring or email platform?
Do you need all of them? Maybe you already have an Open Source CMS but need an extension or plugin? Maybe one that performs more than one function is required?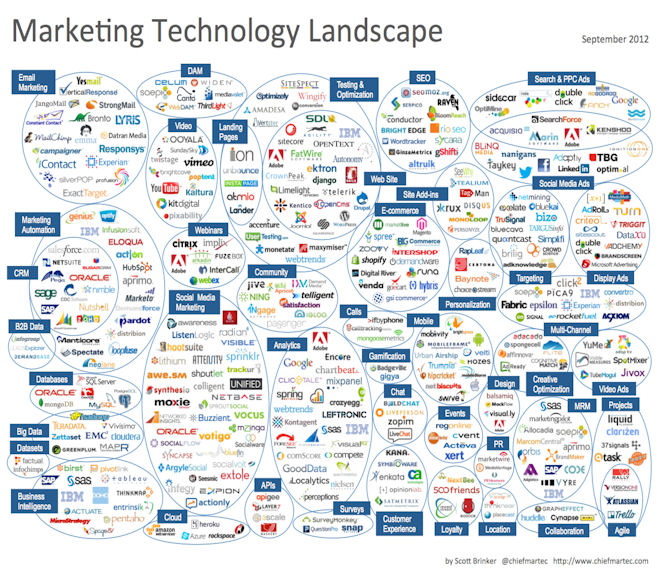 The chart above is from 2012 and the chart below is from 2014. Look at how at has evolved.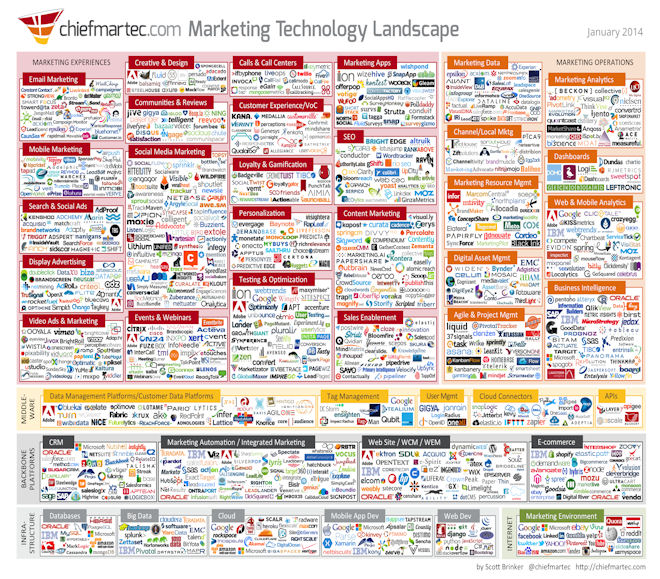 And now look at the 2016 landscape. Pretty insane right? Click on it to enlarge and zoom.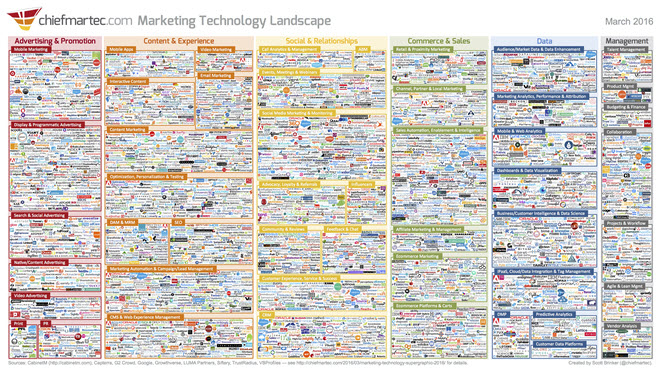 Support we provide
We can support you in multiple areas of marketing technology platform selection.
– Detailed objectives planning and requirements gathering
– RFQ, RFP creation
– Vendor evaluation and assessment
– Evaluation of RFQ / RFP response against requirements
Platform Selection Process
All of our consultants have worked for large blue chip organisations on the client and consulting side. They bring real world experience of platform selection, implementation and usage. Many of us have our favourites for managing specific functions. Some of us are pro-Open Source, others swear by
Enterprise offerings.
However, when it comes to your platform selection we are vendor autonomous and follow a strict protocol and "line of attack" in scoring and evaluating potential platform choices against their ability to deliver against your requirements. marketing technology 2016 landscape
As mentioned, some of our team are consultants who have done stints at the Big 4 consultancies e.g. Accenture who are renowned for their systems integration capabilities. Other team members have worked on technology selection projects on the client side. We couple these diverse skill sets together to hone our selection methodology and add a dash of intuition / industry insight to ensure we find the best solution for our clients.