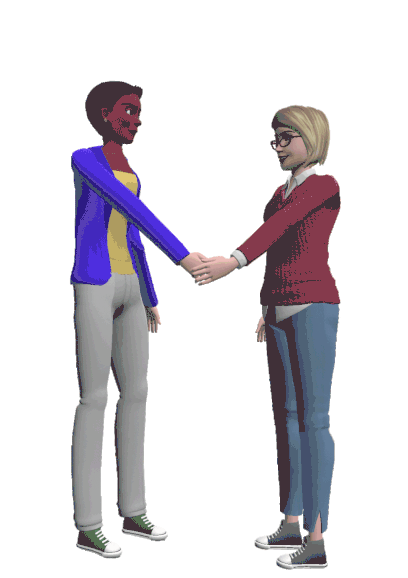 Summit Information : Event Date 27th July 2020
With the Covid 19 lockdown

Customers may be forgiven for being a little bewildered when and if businesses and companies are open and trading

In this virtual summit learn

Methodology and tools you can use to implement an 'Always On' strategy for communicating with customers during COVID-19 using marketing automation technology. This is especially suited to small business, local businesses and start ups.

Network with other attendees after the event

Just like you would at a real event from your phone. Try Teeoh, its fun and 100% free. Beats those dreary Zoom meetings! This will be a Growth Marketing Conference with a difference.
To attend this event, you need: Ticket, Event Code &
Teeoh Venues App installed on your iPhone or Desktop

This summit is being held in a virtual event on the Teeoh Venues app. Desktop download for Windows and Mac on the Teeoh website.

Create an account and Avatar on Teeoh

Create your avatar enter our event code and join in, its super fun! We advise you do this at least 30 mins before the event starts or earlier!

Plug In your Headphones

Put your Headphones on and connect to your device, otherwise it will all go Pete Tong (wrong)!
Maintain Share of Voice vs your Competition
Equivalent of £2000 per month

By the end of the summit you will have acquired knowledge on how to get the equivalent traffic to your digital presences for FREE had you spent £2000 per month on Google or Facebook Advertising

Adopt an 'always on' marketing and communication strategy

We always advise clients to adopt an 'always on' marketing and communication strategy. By always on we mean make sure your customers see or receive daily communications [non-intrusive] from you. Whether they are offers and promotions, important updates, opening times and whether you are offering services or products you should use the relevant networks to share.

Stay at the forefront of your customer's minds

This way you stay at the forefront of your customer's minds for when they do decide they need products and services like you offer. You also maintain 'share of voice' in the context of your competition. McDonalds don't need to advertise the Big Mac but they still do so they stay in your mind when you do decide to choose and buy a burger.
Content Calendar

Learn how to plan out a content and messaging calendar for 30 days worth of updates.

Be a pioneer attend our virtual Growth Marketing Conference on July 27th 10.30am

Automation

Learn how to automate the sharing and publishing of these messages DAILY via marketing automation technology to Facebook, Twitter, LinkedIn, Instagram and Pinterest to stay always on and stay front of mind.

Content Production with quality at Scale

Learn how to produce high quality content and images for your updates at speed and scale and again for free. Remember, creating your Avatar is easy and fun. Join the conference on Teeoh with the code we provide.
Companies We Have Served Previously